Back to black (and gold): How extracurriculars evolved to handle the pandemic (and how they're doing now)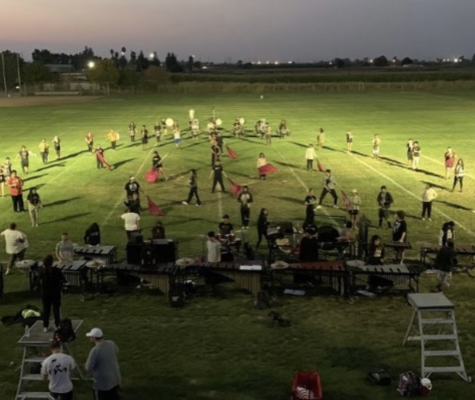 Students are coming back to school after being socially distanced for almost a year. Though students are left with broken social lives, extracurricular activities are back. The return of extracurriculars will be important because these are social activities that will help students rebuild their social lives.
Clubs like marching band allow students to not only interact with others with the same interests it also increases physical activity.
"Coming back to the marching band has given me… it's given me life again, it's given me hope and joy. My first marching band rehearsal I was just so overjoyed and happy I couldn't contain it," said Abigayle McKinney, the drum major of the Enochs marching band.
Other clubs and extracurriculars like Key Club allow us to help people while connecting with others and get a real high school experience even after a year of social distance.
"It's important that extracurriculars are back in person because many people like me make more memories and have the 'high school experience' face to face," said Maria Pacua, the Key Club's news editor.
Extracurricular activities and clubs have brought students closer after being quarantined and allowed them to grow their social relationships. Enochs has many interesting clubs, and there is definitely something for everyone.