Fall 2022: A sports-lover's dream
Between the NFL, MLB playoffs, and the World Cup, this is THE season for sports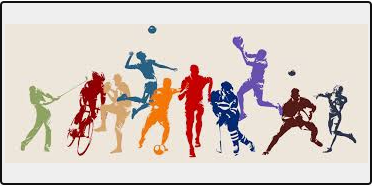 Fall is upon us in the year 2022, which in theory means the weather is cooling down (probably not actually), pumpkins, and leaves changing, and a goodbye to summer. However, as an avid sports fan, my focus is set on exactly that this fall. This fall is going to be the best season professional sports have seen in a long long time. So, why exactly is this?
Well, it's the first time that all of the top events in sports will align ever, and it won't happen again for a long time. Fall typically sees the alignment of the MLB playoffs, the heart of the NFL season, the beginnings of the NBA and NHL season, and Champions League play in European soccer among the top teams. This is already insanely good for sports. However, this fall is different. In addition to the typical North American pro sports, the biggest sporting event in the world is taking place. The World Cup, already rare enough only happening once every four years, is taking place in the fall, which is an anomaly for the tournament that typically happens in the summer. The host nation Qatar is too hot in the summer so it had to be moved to the fall. This means that the world's best in baseball, football, basketball, hockey, and soccer will all be suiting up this fall, which means talent, skill, passion, and entertainment will be bountifully present. 
Another reason this will be the best sports season is the number of people that can take a break from their lives and put passion into watching their team. The amount of people that will be impacted by these leagues and events this season is absolutely absurd. The World Series last year averaged 11.5 million views per game, NFL from last year's telecasts averaged 17.1 million viewers, a single NBA opening night game amassed 3 million viewers, as well as a single NHL opening night game, added another 1 million viewers. Although I could not find an exact number for the group stages of fall for the Champions League, the finals of the tournament drew over 700 million viewers. This is already a very high number of people. Now let's add the World Cup, which was watched by a whopping 3.5 billion viewers. You add all the views that all sporting matches this fall will amass, that number will most definitely exceed 5 billion views and maybe even go higher. This is absolutely unprecedented, and it means a lot of people will have the potential to watch a lot of chances for historic sporting moments to occur right before their eyes.
So, a lot of people watch these sports, but why do they watch these sports? What's the value of taking time out of your day to sit down and watch these sports? Well, there are so many different factors. Baseball, America's pastime. The sport that has one of the most hyped playoffs of any. Electric energy flowing all around, booming home runs that will make your jaw drop in awe, pitches faster than a zooming car on a freeway, defensive master classes, unbelievable skill,  and the excitement of crowning a champion in the World Series.
Football, a tradition like no other. Saturday mornings for college, Sunday for the NFL. The feeling of a crisp fall evening and tuning into Sunday Night Football to watch two amazing teams go back and forth in a battle of superstars. The cutting of turkey turns into watching the games on Thanksgiving then getting the inspiration to go out and throw a ball with your family.
Basketball is the beginning of a new season – new slam dunk posters, high scoring, exciting shots, and back-and-forth games.
Hockey, a severely underrated sport, features so much grit and toughness in a discipline that requires graceful ice skating. Ice skating is hard enough on its own, but then to watch them manage to control a tiny puck with a hockey stick with such skill is mesmerizing. Easily one of the most electric atmospheres in all of sports too.
And, of course, soccer.
The sport of the world. European clubs fighting in the Champion's League for glory across the continent, supported by ultras that are some of the most insane fans in the world. And the World Cup. An event truly like no other. A time when the world can come as close to one as possible, all supporting their team to a path to a world championship. A uniting factor like nothing else is, and a way to come together as a country in a truly special way in support of your team.
This atmosphere of uniting under support of a team in a quest for a championship is present in every single sport, and it's an awesome feeling. Also present in every sport is the top players in the world who are famous and are so fun to watch because of how good they truly are. 
All these reasons are why sports are so special, and to see all the stars align in a single calendar season is going to be a truly special occurrence. Fall 2022, is a season to remember for professional sports.