7th Period PE for Athletes: Good or bad?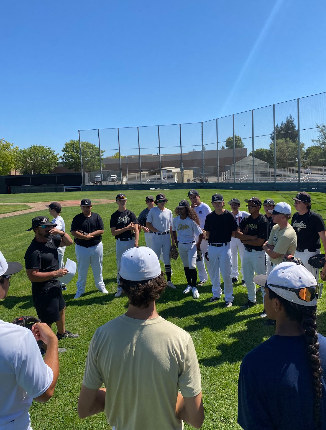 This year at Enochs High School we have had some very big changes, one being the schedule change where students are now released at 3:29 and not 2:06. This is a big change but the main problem with this is students who play sports. Getting out this late means they would have to stay all the way until 6-7 which gives little time for students to do homework. Also having this period will be taking away a core class for all athletes.
Here is a quote from a Mr. Shabazian, the coach of the baseball team and he runs the baseball athletics PE. "The ability to have a 7th period PE levels the playing field to allow our athletes to get an appropriate amount of practice time and with the early starts to practice we save daylight. Also starting during school will end practice earlier than it would be if we started after school instead of leaving practice at 6:30-7 we can get out at 5-5:30" Mr. Shabazian is an experienced coach and he knows how this can help the players and why It has to be done this year and with the earlier start they would have more daylight and more time to practice.
Many athletes have a different perspective on the period. Here are a couple of opinions I got from different students. Here is Ramiz Haddad's opinion on the period, "I think it is beneficial because it gives players an opportunity to start practices early and get extra practice for their sports." Ramiz is an example of an athlete who enjoys the idea of the period and thinks it will be beneficial. Here is another opinion of the athletics PE from Caleb Ashby, "I personally think that the PE class sucks because I would want to go home after school, not into a practice. Also changing clothes during school is not ideal." Caleb is an example of someone who does not like the PE period and thinks it is just going out of the way.
Overall everyone will have different opinions on the period either they like or they don't. There are many reasons why it is beneficial and there are also a lot of ways that it can be bad as instead of going home at the end of school they have to stay and they also can be rushed changing into their sports proper attire.