Welcome to the Eagle Eye 2022-23 – A letter from your editor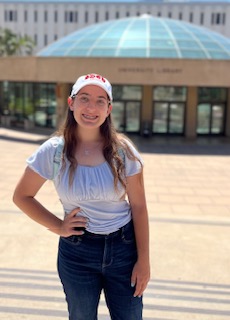 Hello Eagles, and welcome to the Eagle Eye! 
As the newspaper enters its second official year of publication the journalism team and I are excited to continue to create articles and features to keep you informed about our school, our community, and the world. I hope that we can remain a trusted news source for you to turn to, broaden your world views, and open your eyes to new ideas and perspectives. 
We are here to ensure that you as a student and/or member of our community are able to read about current events and future events (both in and outside of school) from a reliable source. While our features and opinion pieces will give you specific perspectives on a subject, our general articles are meant only to inform you so that you are capable of drawing your own conclusions.
Now more than ever, it is important that our generations remain informed about the world – whether it be politics, environmental impact, country feuds and more, we are the generation that will be able to make lasting changes on these subjects. That's right, you can help to change and shape the world we live in. But in order to do so, you must stay informed, and receive that information from reliable and educated sources. 
The journalism team this year, which consists of two periods – one of 'veteran' journalists and one of journalists who are new to the news this year – will work hard to conduct interviews, gather research, and create articles to give you all the information you will need to be an involved student and informed citizen. 
I am excited to be your editor-in-chief and share the now three years of journalism experience I have to create an exciting and engaging website. As our year finally starts to look 'normal' again, there will be a lot to stay up-to-date on. 
Whether you will use this site to stay up-to-date on school events and learn about the people you share this campus with, or to learn about the events of the world and the state of our government and rights, the Eagle Eye will have something out there for everyone. 
I look forward to sharing the world with you all and getting this year started! I encourage you to reach out to our editors if you have any opinions, ideas, or perspectives you would like to share with your fellow classmates and community members.