Eagle's Got Game! Looking ahead to Homecoming week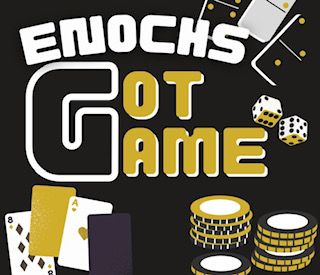 Get excited Eagles! January 23rd-27th is our winter Homecoming titled "Eagles Got Game!"
This weekend the leadership class will be working hard to decorate our C and N building hallways to match our homecoming theme and these decorations will be up all week – so be sure to take a minute to admire them on your daily walks to and from class.
Our theme is board games, with each class having their own game;
Seniors; Candyland
Juniors; The Game of Life
Sophomores; Clue
Freshman; Jumanji
We expect to see you dressed to impress next week for all of our dress-up-days, so mark them in your calendar!
Monday: Jumanji – Safari Day
Dress in your best safari and adventure gear to make your way through the treacherous jungle to rescue your                  friend from danger before the time runs out.
Tuesday: Clue – Monochromatic Day
Wear all one color and watch your back! – dress like one of the murder mystery suspects and sport as much of                  your favorite color as you can
Wednesday: Game of Life – Family Day
 Grab your friends and dress up as all the different members of a family (from babies and kids, to parents,                       grandparents and pets, the options are wide!)
Thursday: Candyland – "Sweet Dreams" Pajama Day
It's everyone's favorite dress-up day, wear your comfiest and coziest pj's to explore the exciting, magical world                of  Candyland.
Friday: Game Day! Show your eagle spirit and go all out in black and gold. 
Be sure you go all out for our Homecoming basketball game here at Enochs on Friday. We will also be presenting our homecoming royalty at the game, and will have a rally during the school day.
It's going to be a fun and exciting week! Be sure to keep a look out for all the fun activities coming up.