Introducing "The Enochs Closet"
An Enochs Senior looks to spread awareness of the environmental impacts of fast fashion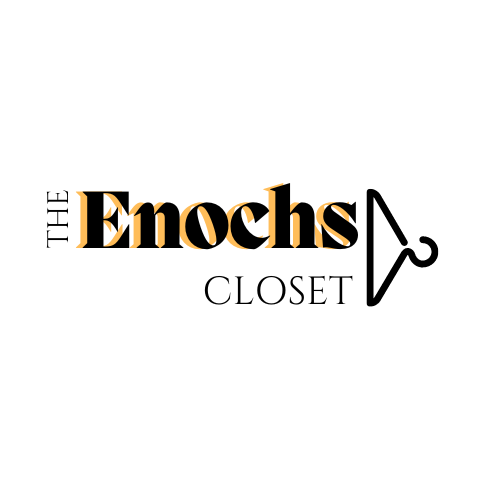 The Enochs Closet is the newest sensation here at Enochs, and was created and brought up by Enochs senior Abigayle McKinney.
Through the Enochs Closet, Abby wanted to "spread environmental awareness on the impacts of fast fashion. [Along with] awareness on the importance of sustainability and the importance of reuse, and how every little action that you take makes an impact. It's as easy as buying a secondhand piece of clothing…"
The background of this project was based on a project that Abby had to partake in for Girl Scouts. Abby has been a Girl Scout for 10 years and is working towards her Gold Award, which is the highest award. In order to get the Gold Award, "you have to start a long lasting service project that's going to have a positive impact on your community."
Abby first went to the drawing board during her freshman year. She had to propose the idea to our then principal Mrs. Moore. After getting permission, The Enochs Closet was going to start second semester, however that's when the pandemic hit which put a serious dent in her project.
For roughly a year and a half, The Enochs Closet was put on hold until Abby could figure out the logistics of starting it again. When we came back from distance learning, during her junior year, Abby struggled to find rooms that could be used for the Enochs Closet since there were many restrictions due to COVID, which set her plans back even more.
Currently in her senior year, and with a new principal, Mr. Woodbridge, Abby had to repitch her idea for the Enochs Closet. "[I had to] figure out a way to do it without having a designated classroom for it," Abby recalled.
Not only does Abby want to spread awareness about fast fashion through The Enochs Closet, "the other goal is to give every student on campus access to free and nice clothing because that's something that not every student is able to get."
The Enochs Closet has been a solo project, but Abby had a few volunteers that helped her for the first clothes drive. Since she is a senior, Abby plans on "passing this on to the Environmental Club so that the Closet can still happen after I graduate."
The first clothes drive held by The Enochs Closet occurred on Friday, February 25th, and according to Abby, "it went really, really great, it went better than I anticipated." Even with weather issues, the clothes drive was able to move into the MPR, and there were still a lot of people that came.
"I was kind of worried that people were maybe going to come but not take anything. Or not a lot of people were going to show up but there were a ton of students from the very beginning," says Abby.
The Enochs Closet was very successful and roughly two thirds of the clothing that was donated were taken by students here at Enochs!
Abby plans on having the clothes drive for The Enochs Closet once or twice a month, depending on what's happening during that month.
If you have clothes that you wish to donate, The Enochs Closet is currently taking donations. "Going through your own closets and donating clothes is going to help for the next few rounds of the Closet," encourages Abby.
Since some don't know about The Enochs Closet or what it's about, for those who do, you should, first and foremost, follow The Enochs Closet Instagram page (@theenochscloset) and tell your friends to follow also. It's where they share all of their information about what's going on and when it's going to happen.
If you want to be a part of what happens behind the scenes of The Enochs Closet, then join the Environmental Club and participate in everything they do and also help out with the Enochs Closet!